Are you just trying to learn Facebook Page SEO ? in this tutorial you will get a complete answer to your question how to get my facebook page on google.
Among most of the platform, all the business are using Facebook more active comparatively than other social media platform. Either it is a B2B  or B2C or be it for personal branding.
And if you are not using it your leave so many things on your table.And if you are using it you may have doubt how to improve my facebook page ranking.
My simple answer for this would be you need to do seo of your facebook page. You don't know how to do it and worried? I am here its easier than anything
I will show you exactly how to seo for facebook page.And one more good news for you is that " most of the people don't focus  facebook page seo and I would even say they don't know  there is also thing like doing seo for facebook page.
and because of this they less knowledgeable about how to get their facebook page on google. Feel happy you are going to get all that knowledge what it takes for you to rank facebook page.
Now following are the things that it takes to get your business Facebook page on google. And these are the exact strategy I use to get my business facebook page on google.
The steps are :
#1submit facebook page to google:
submitting page to google is similar to  submit URL to google for indexing.
Now, for you to submit facebook page on google you need to have a business page already setup and you need to use that page in your website so that it( google /search engine ) picks it when crawling the business page.
How you can do that ?
in your contact section you can give the link to your facebook page url  and tell the website visitors to follow it . ( this is one way )
The other way is like this  in the picture :
Here in the pciture at the right side  you are seeing an image right that is the image of the facebook group by https://digitaldeepak.com/
now when google crawls his site it also crawl that group in the same way can do it for your facebook page.
And advantage is people can like your facebook page wihtout even going to facebook they can just like it from the website itself
You don't know how to add facebook page to your website ?
watch the video below .
if you already know this thing ; great then kepp reading:  below you will learn something which you don't know for sure 
if you have a wp website you can use facebook page plugin its as simple as that .. in cas if you stuck watch the video below :
Life is  not in the word its in deed so take action right now if possible :
and then boom; step one over
how long does it take Google to index facebook page:?
after you have done above step  it means you allow google crawl facebook page. google finds your facebook page it crawls its url : facebook fan page url ( i mean to say your business page url)
and it takes around 48 hours to 1 week based on the engagement on your website not in your business Facebook page engagement. And in turn, if you have good SEO of your site than it crawls fast and will index it soon ..
#step2 Make a YouTube Channel :
You need to make a youtube channel by the name of your facebook page: exactly same logo same photo on youtube art same photo on the facebook page cover photo
exactly the same description.
exactly the same tagline and all the details.
And if you can start being active on youtube as it gonna be one of the biggest marketing strategy in coming future
#step2 <h2>create a backlink to your facebook page:
You probaably know that backlinks are one of the most important ranking factors for anyhting ; you can start creating backlinks not only to your website pages you can create  Backlink to your fan page on existing channels.
this is  one of the best  facebook SEO  things that no one does and you can take an advantage of it.
Do you want to learn how to create  backlinks ? then i got you covered here;  read this backlink tips 
Now the parts other than Facebook has been over, now lets talk about what we can do within Facebook
#step2 Optimize Your Facebook Page
Start Optimizing your facebook page for seo so that it can rank high in google easily ;
one more time ; ranking facebook page is not as dificult as ranking article so just chill out ;
use following  facebook optimization tips  which you can implement once and then leave it forever ..
( thankfully i am feelingsmile in your face a bit … )   
Tips to Optimize Your Facebook Page  
#stpe3 Renaming your facebook page
You can check out some different username www.fb.com/usernames options from your fan page and then decide the suitable one for you..
If you already have the username rename in such a way it's brandable it reflects your company or service purpose.
#step4 engaging with Facebook fans:
One of the ranking signal for google to anything either be its youtube video or blog post or may it be in ranking facebook page engagement is one of the top priority as off-page seo factors.
oh off-page seo ?? 
If you are interested you can learn here about off-page
Engaging wiht facebook fans makes you loyal to your customer it gives them feel like they are cared and they are special .. who don't buying things form someonewho treats them as special person either a way  no one is going to give free ..
Pro suggestion: these days things and logic don't sell emotion gets sold..  
#Step5 Use keywords in strategic locations on your fan page
Keywords are the important things in seo and not only in seo or ranking page on google but in every business ..
keyword is a word that describes your business .
If I sell SEO service to people than people who buy my seo service will search something like " buy seo service near me" etc etc right?
chances are there ..
so you need to find out which are the keywords that  people are searching to find your business on a web and then use those keywords in strategic locations on your facebook page.
do you want to learn keyword research : even if if you are  in basic level then it may help you out  read from here and boost your -seo
#Step6 Write Proper optimized keyword rich  description: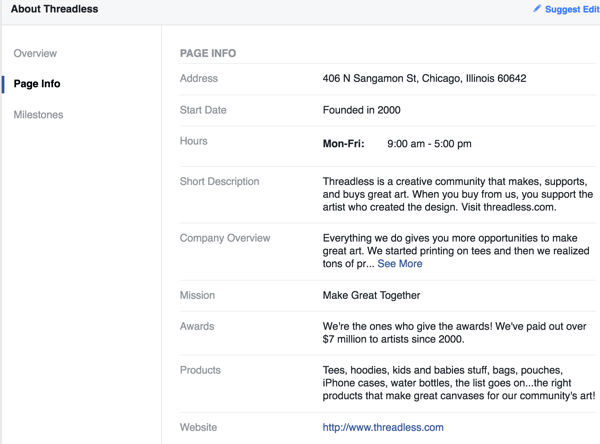 This is the proper example of the proper description :
write about your  product your service your company  every detail 
#Step7 Coose Proper template :
Facebook gives you which category of your bsuiness is and choose it properly .
this is one of the way to let google/facebook to know what your business is all about
#Step8 Give Proper call to action :
Give a proper call to action whether your page is about:
     Android app
entertainment or
shopping site
Play Game or anything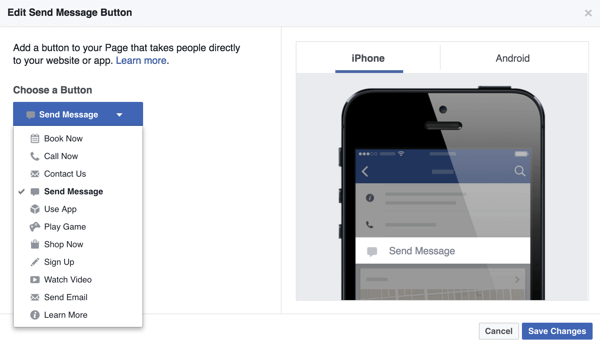 #Step9 Optimize your facebook page images :
You may be posting so many images on your facebook wall probably so one of the strategy rank your page high on goolge and facebook is to optimize your imgae .
short  facebook  Image  optimization tips:
#1 Use Tiny.png website to reduce the size of image
#2 Rename every image to the relevant topic ..
example : your image name should not be like 25836862972123x087fh.jpg 
it should be relevant if the image is about cat name should be cute-cat.jpg
#3 give proper size  of the image of the post 1,200 x 628 pixels.  if its  cover photo size = 820×340 Profile picture size = 180×180
#4 Always .jpg version of image
Conclusion : With this much of guide you can easily rank your facbeok page hope i solve your query and now you may not have any doubt about how to do  facebook page seo to get your facebook page on google Ranking
Have a good time
Last Word
Share this if you loved it ..
and in this blog i write about seo and blogging strategy for bloggers ..
if you have any query let me know in the comment  and in what topic you want me to make net post on .. coment down i will do that and ping you